Description
Haier have steadily built a reputation for quality that transcends borders. Being one of the world's largest appliance manufacturers, quality is a non-negotiable and innovation is always at the core their product designs.
This dishwasher from Haier offers you practical solutions and reliable cleaning power. Designed for the everyday household, the generous 13 place settings capacity is further complimented by 6 unique wash programs and a 4.5 water star rating.
With an inbuilt 24 hour delay timer, you can easily wash when it suits you best. Controlled with a simple LED panel, programming this dishwasher is easy, and with a height-adjustable upper basket, washing large pots and pans below is simple.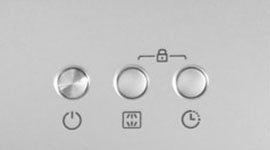 24hr Delay Start
Whether you're taking advantage of off-peak water or energy rates or if you simply prefer to come home to clean dishes, the 24 hour delay timer in this dishwasher allows you to program a wash when it suits you best.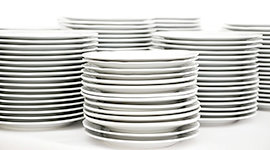 Keep your dishes organised
Featuring enough capacity to hold up to 13 place settings (that's plates, bowls, cups and cutlery for 13 people), this Dishlex dishwasher is large enough to suit most family homes. To help you efficiently organise its contents, you can easily adjust the upper basket to different heights and create the room you need where you need it.
Stylish stainless steel finish
This stainless steel dishwasher will look especially smart when matched up with other stainless steel appliances such as fridges ovens and cooktops giving your kitchen a consistent theme. Plus the stainless steel is easy to care for and keep clean so your kitchen can stay looking its very best.