Description
The WSF6608X will add style and sophistication to your kitchen thanks to its beautiful Stainless Steel finish and sleek control panel that not only looks great but also ensures operation is simple and clear.
If you're after a dishwasher that'll add sophistication in all aspects, and is feature rich ensuring you and your family convenience all year round than this freestanding dishwasher from Westinghouse is the one for you.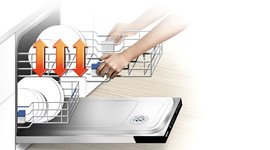 Superior racking
If throwing dinner parties is your things, or you just have a household that goes through a lot of dishes than the size of this dishwasher is perfect for you. The 15 place settings ensure every dinner plate, soup bowl and piece of cutely your family or guests' use has a place within the smart racking system. And thanks to the adjustable prongs and height adjustable upper basket, fitting in larger items such as pots and pans will no longer be a hassle.
Wash when YOU want to
The WSF6608X features the option of delaying the end of your dishwashing cycle, allowing you to clean at a more convenient time for you. This function is particularly handy if you also want to take advantage of washing your dishes during off-peak energy periods to reduce running costs.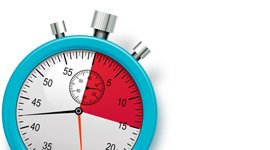 Faster washing
Use the 30-minute quick wash cycle for a rapid turn-around while still cleaning your dishes thoroughly. This wash is ideal for your lightly soiled dishes such as glasses and lunch plates.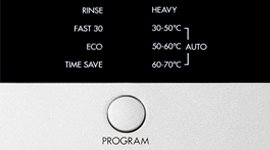 Easy operation
The control panel lets you choose from 8 different programs. Each program produces superb results for the task at hand. You can use the heavy programme to wash heavily soiled crockery, while the fast 30 minute program is best suited for your lightly soiled items.